National Software Development Alliance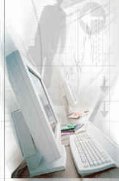 The software development market is rapidly growing worldwide. The huge part of this market is covered by an outsourcing or offshore programming when the software development is running in accordance with orders of large corporations. Gartner estimates that 72% of enterprises working for IT services make a choice for outsourcing programming. Certainly, the world leader is India in which the software industry plays the most important role of Indian economy. In IDC rate, the volume of IT services all over the world will increase to 20% a year and will come up to $626 billion in 2006 (the amount of services in the software development sector will to reach from $100 to $150 billion, according to various rates). As a supplier of software export and outsourcing services, Russia established itself as one of the three leading export countries. 25 to 30 thousand people in Russia are employed in the software export industry now while the amount of export came up to $560 million in 2004. It was estimated that this number will raise up to $740 million in 2005 while in 2007 the software export will pass the $1 bullion mark. The boost in this field is induced by the increase in demand for software development on the Russian market. Had the government supported IT industry, it would raise by 20% a year. According to specialists' estimates, if the government embrace conception of IT industry development it could become an additional stimulus for IT business growth in Russia.
Global leading companies such as Intel, Motorola, Sun Microsystems, Boeing, Northern Telecom and others have been pursuing R&D and software development activities in Russia. Russia today is an attractive source for offshore development with well-developed IT support infrastructures. From the bottom up these include favorable demographics and labor costs, competent technical education facilities in national university systems, a well established presence of leading hardware and software platform manufactures. On this site you will find:
With the aim of further development the Russian IT outsourcing and software development industry the most experienced and prominent local players came up to create the National Software Development Alliance "Silicon Taiga". The target goal of the Alliance is to promote Russian market of IT outsourcing and it's integration into the world software development community. Like most of national associations in other countries oriented at outsourcing of IT services (for example, well-known NASSCOM, India), the Alliance serves the interests of it's members and the offshore programming industry as a whole. More »»

Most important!
Photos: Outsourcing to Russia
India & Russia: IT-rivalry or IT-cooperation?
An interview with Ms. Sangeeta Gupta, the Vice-President of the NASSCOM
THE CATALOGUE OF SOLUTIONS AND DEVELOPERS
APPROVED BY THE GOVERNMENT
Sitenews
05.03.2016
Bangalore back from recession with job-hopping boom
Outsourcing workers voting for pay hikes and perks with their feet.
29.02.2016
Outsourcing deals: Three steps to better performance
Requirements, responsibility, measurements - how to squeeze the most out of your contract.
19.01.2016
More firms to use IT outsourcing, says expert
Companies are more likely to use IT outsourcing as the economy starts to recover from recession, it has been suggested.
15.12.2015
Moving beyond the cost benefits of outsourcing
Although costs savings are often key, it is not always cost savings alone that drive outsourcing deals.
26.11.2015
Global outsourcing contracts set to climb in 2010
Research carried out by the sourcing data and advisory firm TPI today indicated the number of outsourcing contracts awarded globally is set to rise in 2010.
09.10.2015
IT outsourcing contracts FAQ: Establishing SLAs, flexibility and more
IT outsourcing is playing a larger role in enterprise IT organizations as they attempt to gain efficiencies and cut costs on a global scale.
19.09.2015
PayPal, Facebook team up on ad, developer payments
PayPal, Facebook team up on ad, developer payments